Welcome to
CHUNG TKD

USA KIDS
<![if !supportLineBreakNewLine]>
<![endif]>

All Day Summer Program


Our School's Information
<![if !supportLineBreakNewLine]>
<![endif]>


Tae Kwon Do
Training Aids
<![if !supportLineBreakNewLine]>
<![endif]>

How to Tie a Belt


Tae Kwon Do
Information
<![if !supportLineBreakNewLine]>
<![endif]>
All Day Summer Program:
Registration is open right now. The earlier you register the more you save! family and multi-weeks discounts are available.
Summer program is from June 25, 2018 to August 15, 2018 9:30 am to 2:30pm, Monday thru Friday.
Overtime is available at 8:00am to 4 or 6:00pm
Summer programs is conducted and supervised personally by Grand Master Chung with his assistants. Unlike other summer programs that are overcrowded and taught by interns, your kids are taught by Grand Master Chung. We do not accept over 25 kids unlike others that are over crowded. Over the summer, they learn to mature mentally and physically. The summer program gives them intensive interaction with Grand Master Chung and their experience is equivalent to over a year and a half of training.
Every week, we will study, practice our times tables, and win trivia games. We will have fun playing dodgeball, chicken fight, korean wrestling (ssireum) and many other activities. We will enjoy going to the movie theatre and enjoy our six flag banzai falls wave rider water slide and a dip in the pool every day! We also plan on taking trips to the miniature golf game, and bowling alley. Once again, in order to service you with a higher-quality summer program next year, we are limiting the number of spots to 30 students and closing registration early. Last day to register for summer program is on June 16, 2018.
All day summer program open to public now!
(limited spaces)
Monday Thru Friday 9:30am-2:30pm
Extended Hours-8am-4:00pm or 6 pm

25 Lessons every week!
Tournament training for fall, fun trip to new release movie, bowling championship every week!!
Wrestling, sword fighting, big water slide, pool, indoor & outdoor cable ride, outdoor training everyday, chicken fight, dodge ball, watermelon-eating contest, beachball shooting contest, bean bag toss contest, ping-pong championship, push-up contest, balancing contest, advance self defense take down and more.
Trophies and prize given out every week!
Session I- Monday thru Friday June 25-29
Session II- Monday thru Friday July 9-13
Session III- Monday thru Friday July 16-20
Session IV- Monday thru Friday July 23 to July 27
Session V- Monday thru Friday July 30to Aug 3
Session VI- Monday thru Friday Aug. 6 to 10
Session VII- Monday thru Wednesday Aug. 13 to 15
Check calender for detail schedule

Please feel free to call if you have any questions.
Movie Trip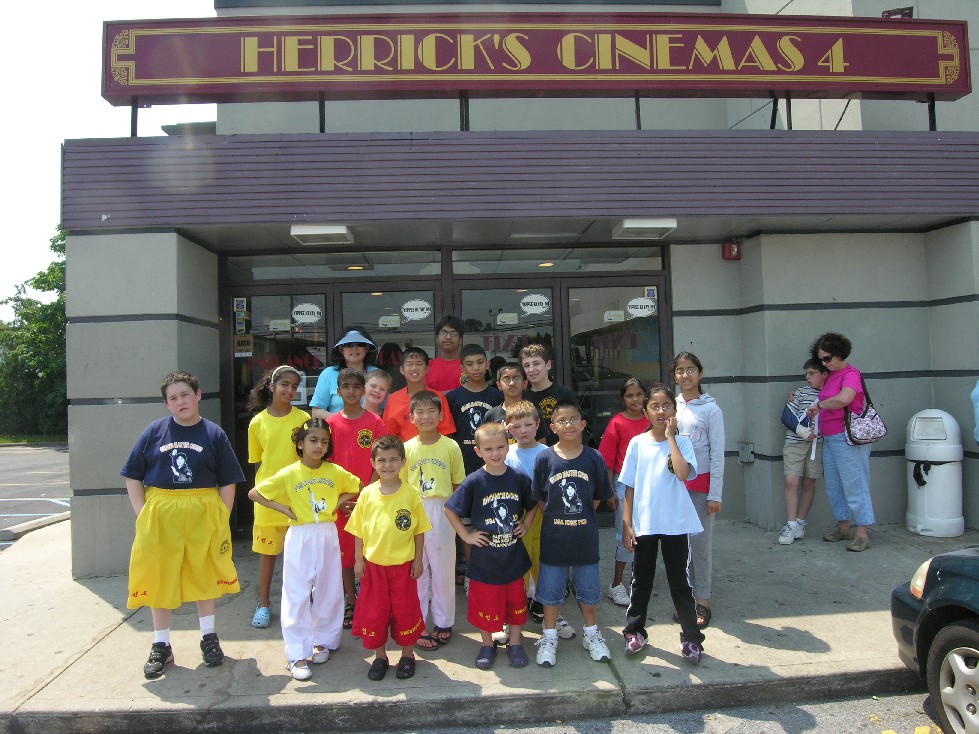 Pool Day / Water Slide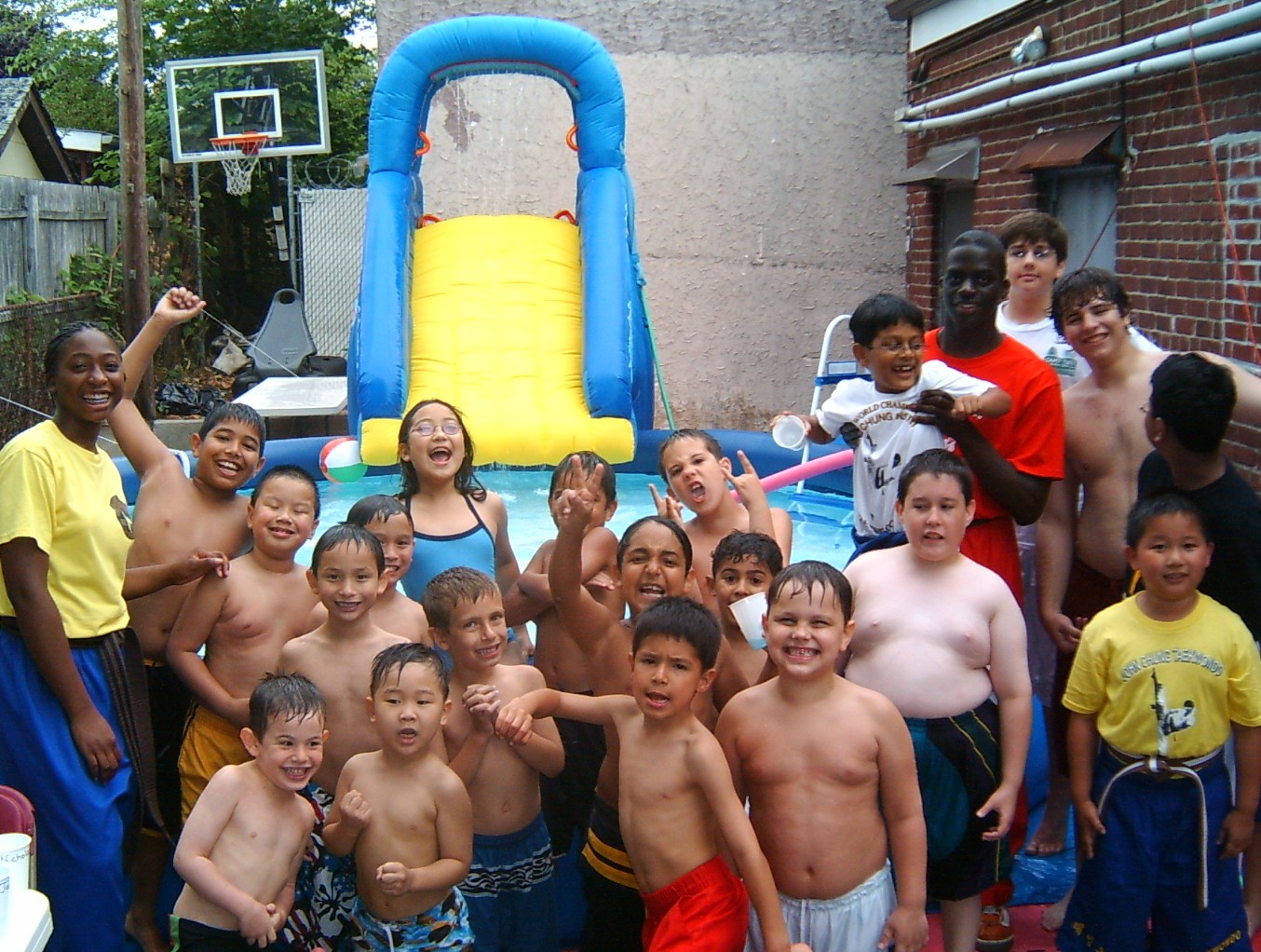 Practice at Park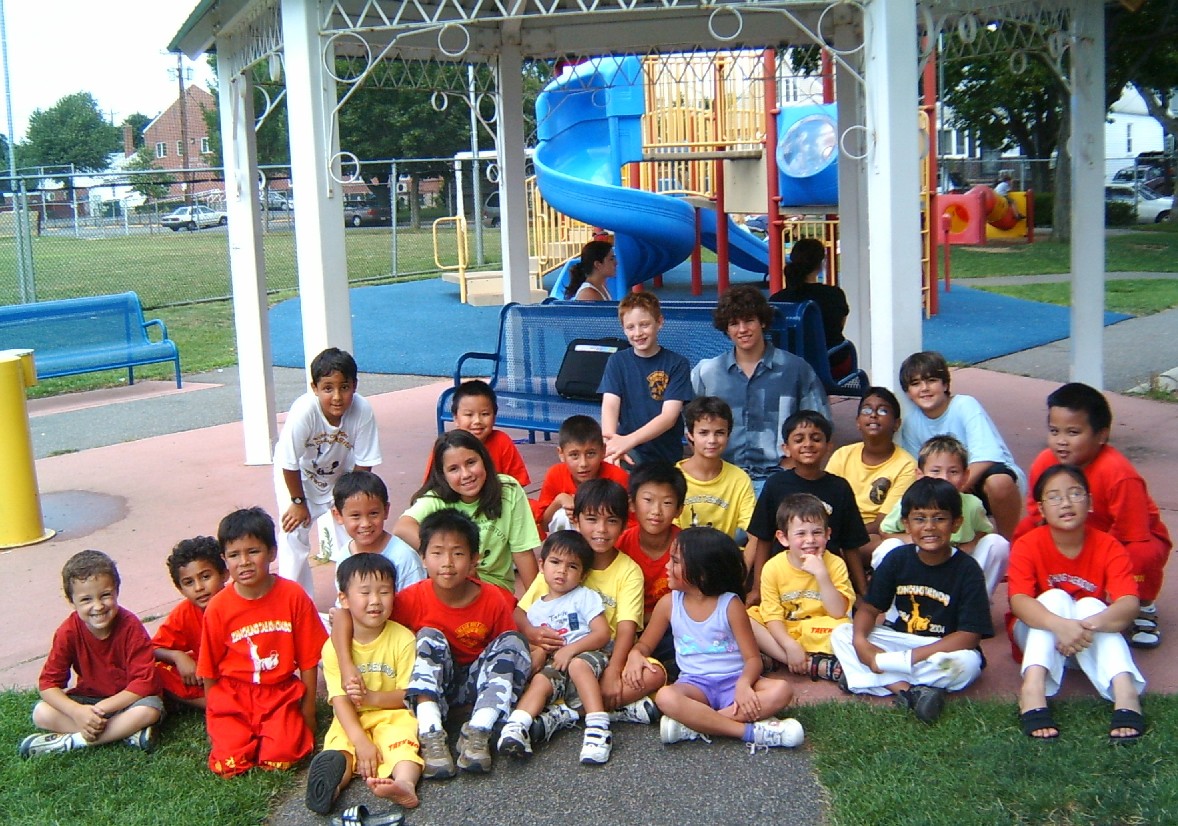 Cable Ride